Welcome to the Invite Health feature page!
We are very pleased to provide you with not only a comprehensive variety of nutraceuticals such as men's vitamins and protein supplements, but also a unique user experience with a ton of information. Invite Health provides access to professionally-trained nutritionists to answer your questions and guide you on your journey to optimal health.
Not only can you get access to all of our information through our website, but you can also hear us Monday through Friday on 1190 WLIB from 10am – 11am. We take great pride in the fact that we have differentiated ourselves from some of the large commercial brands by focusing on both the quality of our formulas and the service we provide.
Whether you are looking for multi vitamins or soy protein powder you will likely be able to find a case study that will explain its best use. Invite Health has a team of chemists and nutritionists that constantly interact with our customers both online, on radio and in our stores. By listening to you, our most valuable asset, we are able to create combinations of packages and products that you want, just for you. Your Invite Health experience is one we believe you will enjoy and we will treat with great respect. Don't forget to watch out for our extremely popular email offers which provide great deals on our packages and products.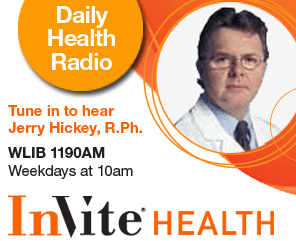 You can go to InViteHealth.com to research and buy our products and you can get a sample of the plethora of health tips and information we offer below.